France, Italy
Tour du Mont Blanc: Half Tour (West)
The Alps
Chamonix to Courmayeur in 5 Stages
Price
From $1,750 USD per person
Transport
Baggage Transfers
Experience
Experience
Itinerary
Pygmy miles
Accommodation
Practical info
Gallery
Inquire!
Experience
Journey
The Tour du Mont Blanc features stunning vistas, charming hamlets and a chance to commune with nature. A half tour of the TMB should be no different. This itinerary features the western half of the circuit, which takes you to the most remote parts of the TMB.
The half-tour of the TMB's western flank is perfect for hikers that can't dedicate a full two weeks, however would still like to visit the more isolated sections of the trek. The tour begins in Chamonix; your first hiking day takes in the grandeur of the massif from probably the most famous viewpoint of the tour at Le Brevent. You then will hike from Les Houches to Les Contamines via Col de Voza, which provides a great viewpoint of the Chamonix Valley. From there, you'll conquer Col de la Croix du Bonhomme, probably the most isolated section of the tour, in route to Les Chapieux, a tiny mountain hamlet with a smattering of buildings and farms. Finally, you'll cross the international border of France and Italy at Col de la Seigne, finishing your tour in the chic town of Courmayeur.
As always, we customize the tour to fit your budget and preferences, so we can add or subtract days, to create your perfect itinerary.
Itinerary options
Adjusting the hike to your budget and preferences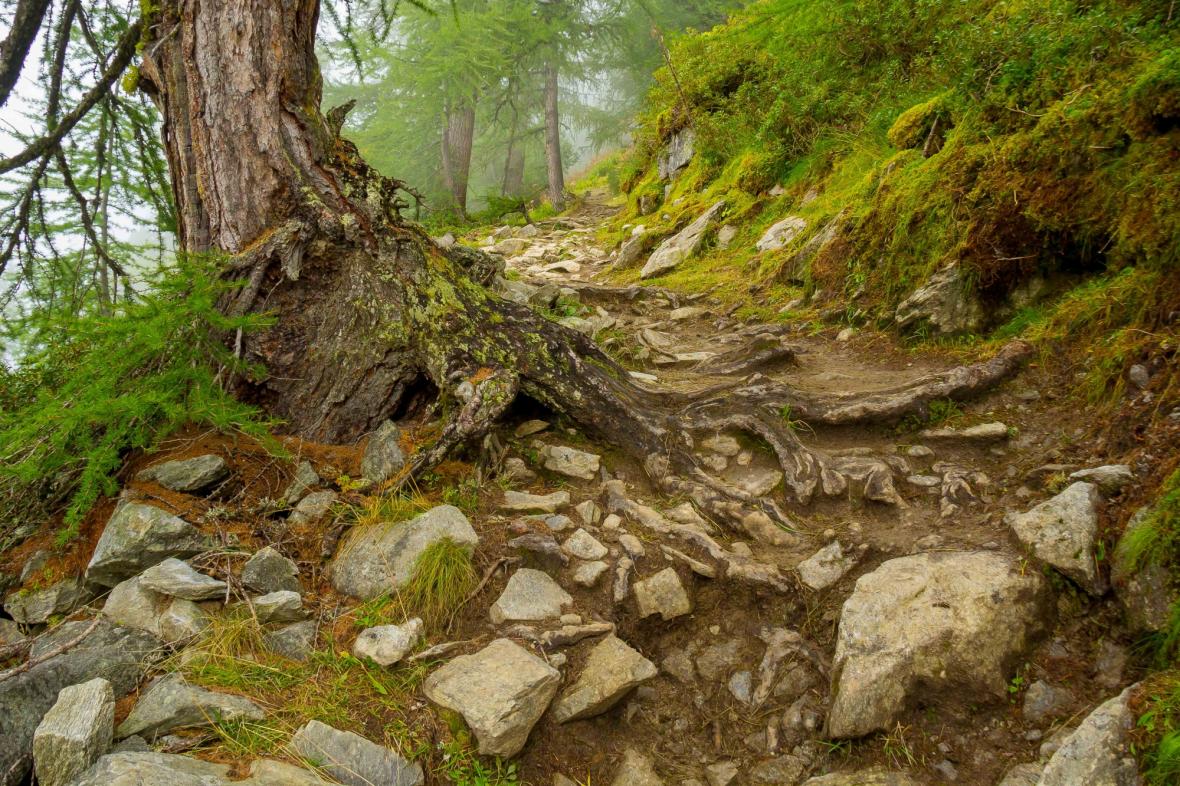 Explore the charm of France and Italy on this five stage tour.
Activities

Trekking
Trek over 50 miles miles (80 km) around the largest mountain in Europe with an altitude gain and loss of over 3 miles (5 km).

Wildlife Viewing
Along the trek, it is not uncommon to spot several species of wildlife native to the Alps. Of note are the Chamois (a goat-antelope type species), and the Marmot (looks a bit like a beaver).
And also
You will visit tiny hamlets hidden deep in the mountains, experience awe inspiring views and challenge yourself along the storied and picturesque Alps.
Itinerary
Itinerary
Day-1
Transfer, Overnight in Chamonix
Optional transport to Chamonix. Enjoy the onsite spa and pool during the day. Get plenty of rest, because tomorrow your journey begins. Overnight at Le Morgane or similar 4 star hotel.
Day-2
Chamonix to Les Houches
Climb on the gondola to ride from Chamonix Valley to the top of Le Bréventat 8,284 feet(2,525 meters). On your very first day, weather permitting you will have a clear view of Mont Blanc. After savoring the view, you will make your way downhill to Les Houches(3,300 feet / 1,007 meters). At 3 hours, today's hike is short in order to ease your body into the physical demands of mountain hiking. (B,D) Overnight at Hotel du Bois or similar 3-star hotel.
Day-3
Les Houches to Les Contamines
Today's hike via Bionnassay will take between 5 and 6 hours and you will cross over your first Col (or saddle) at Col de Voza (5,423 feet / 1,653 meters). Although there are some stretches of road walking today, you will be rewarded with a view of the spiky Aiguilles that guard Mont Blanc and a view of Dôme du Goûter with an impressive glacier ripping down its side. For more experienced hikers, an alternative route via Refuge de Miage offers even more breathtaking high mountain views. (B, D) Overnight at La Chemenaz or similar 3-star hotel.
Day-4
Les Contamines to Les Chapieux
A beautiful, yet difficult stage, today you will be heading over Col du Bonhomme. Please note that you are now entering a more wild section of the TMB - there will be no ATMs until you reach Courmayeur. Still, there are quite a few shelters along the way. After passing by Refuge Nant Borrant and Refuge de la Balme, you will reach Col du Bonhomme. From there, it is still another 2 km to go before you reach Refuge de la Croix du Bonhomme. Stop in and have a Belgian beer or perhaps a home-made cake from Coco, to gather your strength. You can then descend 5.3 km to Les Chapieux within 1.5 to 2 hours. (B, D) Overnight at Auberge de la Nova in private en suite accommodation.
Day-5
Les Chapieux to Cabane du Combal
The day starts with a gradual ascent in the Viille des Glaciers. There is a new trail off to the side of the road, located around 20 minutes from Les Chapieux. It takes about two hours to get to Refuge Les Mottets. Afterwards, there will be a lot of elevation gain as you will be passing over Col de la Seigne, which has a height of 2,509 meters. At the top, you will have a view of both France and Italy, quite stunning! It's then a steady descent down to Refugio Elisabetta, which sits at 2,195 meters above sea level on the side of a mountain. You can then descend further into the Val Veny, along the waters of Lake Combal. At the end of the lake, in a privileged position, sits Cabane du Combal.) Overnight at Rifugio Elisabetta.
Day-6
Cabane du Combal to Courmayeur
Ciao Bella! You are in Italy. Today's hike begins with an undulating terrain and ends with a downhill section to reach Courmayeur in the valley (height gain of 1,509 feet / 460 meters and height loss of 5,118 feet / 1,560 meters). A stunning day of scenery lies before you, with views of Glacier de Miage, Lac Combal and Mont Blanc itself. Courmayeur is the Italian equivalent of Chamonix and enjoys a rich history of alpine climbers, as evidenced by the varied sculptures hanging out by the central cathedral. Today, it is a high class resort town both in the winter and summer. You could do worse than spending an extra day here (please mention the request in your inquiry).
Pygmy miles
Pygmy Miles Total

Challenge

Hiking

Bicycle

Sustainability

Miscellaneous
Base Miles
You earn 1 Pygmy Mile for each $1 you spend with us.
Hiking Distance
You earn 10 Pygmy Miles for every mile that you hike. Get fit and get rewarded.
Benefit Local Communities
A 25% bonus is given for supporting the economies of small hamlets, villages and locally owned refugios that may otherwise be missed if not for making the trek.
Accommodation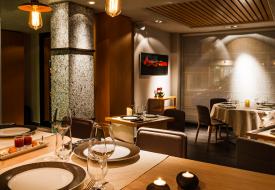 Le Morgane
Chamonix
In the heart of Chamonix, the style and the concept of the 4 star Boutique Hotel Le Morgane differs from traditional alpine hotels. Located in central downtown, Le Morgane will be your base for your first and last night on tour.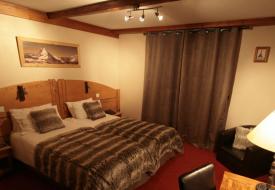 Hotel du Bois
Les Houches
Three star hotel in the heart of Les Houches offering a spa, restaurant and pool.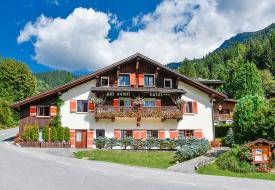 Hotel Gai Soleil
Les Contamines
You'll find Hotel Gai Soleil in a charming, old wooden farmhouse dating back to 1823, in the heart of Les Contamines. This three-star chalet-hotel offers a tasty breakfast, homemade pastries, and gourmet dinner at Maison Noêl.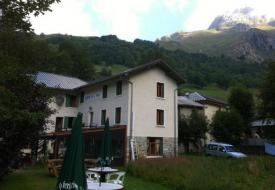 Auberge de la Nova
Les Chapieux
This refugio sits serenely in the hamlet of Les Chapieux. It features both dormitories and private rooms with en suite facilities.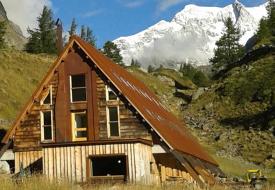 Cabane Du Combal
Lake Combal
Cabane du Combal is located in a beautiful location right next to Lake Combal. It features 2, 3 and 4 person rooms with ensuite bathrooms.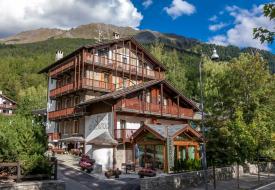 Lo Scoiattolo
Courmayeur
This small, 3-star boutique hotel offers 22 rooms divided into single rooms, standard double rooms as well as comfort double rooms with extended services and junior suites, all surrounded by spacious balconies. Lo Scoiattolo has a restaurant, bar and small spa on site.
Practical info
When
not available
average
optimal
The trek is only possible in the summer months, when the passes are clear of snow and ice. In late June, the Tour du Mont Blanc shows off its color with wild flowers, but there is no presence of snow and ice on the passes. Heavy travel periods are between the middle of July and the end of August. September can be a great time for the TMB, when the temperature is a bit cooler and there are fewer hikers on the road.
How
Self guided does not mean you are alone. We help you coordinate and plan your trip beforehand. Once you are on the trail, we provide 24-hour customer service in case there are any urgent issues with your bookings.
Service Category
PYGMY ITINERARY BENEFITS
Price Transparency:

see where your money is going with line-item pricing

Never Lose Your Deposit Guarantee

: 50% refund, 50% credit to future trip

Customized Handbook with Journey Details

: maps, elevation profiles, tips and more

Destination Book Digital Travel App

: everything in your handbook, in digital form

One Year Premium GAIA GPS Membership

: your GPS routes, on your phone

Complete Itinerary Customization

: build the trip you want to take

Special Meal Requests

: we'll help you stick to your diet of choice

Before-You-Go Email Series

: helpful emails to get you prepared for your trek

Transportation Options Information

: timetables, routes and contact info

24/7 Phone Support for Urgent Issues

: give us a call if anything goes wrong

WhatsApp Support (9 AM to 5 PM, ET)

: rapid response to your inquiries

Email Support (24-hour turnaround)

: answers for not-so-urgent questions

Virtual Pre-Hike Briefing

: one-on-one briefing with your travel consultant

Baggage Transfers (where applicable)

: your bags, delivered to your accommodation
Challenge Level
Technical Ability
Level : Medium
Mental Strength
Level : Medium
Physical Conditioning
Level : High
According to the La Chamoniarde, a society dedicated to the prevention and rescue of mountain activities in France, the Tour Du Mont Blanc "... is adapted to any well-trained hiker used to hiking on mountain trails and familiar with carrying a backpack. This well-maintained and well-marked route can be tricky if hiked before the end of June/ early July, when mountain passes may still be covered in snow (light crampons, trekking poles, and ice axe may come in handy)". If you have little previous trekking experience, a group tour or privately guided tour is suggested. When the passes are free of snow, no technical mountaineering equipment is necessary. Still, you should be able to use a compass and a map. As such, the tour is rated as medium for technical ability.

Mental Strength is rated at medium because one must keep good spirits to complete the trip without transfers. Furthermore, the communal nature of the mountain huts can be loved... or hated. It depends on the mind frame of the traveler.

Lastly, physical conditioning is rated at high if no transfers are taken. Using public transport, ski lifts and private transport, the physical conditioning can be reduced significantly. We can provide a thorough explanation of transport options on the route.
Price
Approximately $1,750 per person, based on double occupancy
Approximately $2,250 for single travelers
After initial consultation, we will customize your itinerary to meet your fitness level, budget, accommodation wishes and schedule. Depending on the journey, it might be possible to skip stages, rearrange their order, substitute accommodations, and add or subtract transfers. Find more information on the base itinerary and possible customizations below.
Base itinerary
2 nights in 4-star hotels

2 nights in 3-star hotels or inns

2 nights in high mountain huts (in private accommodation, where possible).

6 breakfasts, 4 dinners
Turn-By-Turn Guidebook
Two IGN maps
CUSTOMIZATIONS
Convert to 3-star or 5-star accommodation in Chamonix or Courmayeur
Convert private accommodation to shared accommodation
Include more nights in huts, either in shared or private accommodation
Increase or decrease number of hiking days, depending on fitness and motivation
Add public transport to shorten stages
Add in rest days
Optional Add-ons
Shared airport transfers between Chamonix and Geneva Airport

Private airport pick-ups and drop-offs

Daily guide: first day or round-trip for hike over Bonhomme Pass early in the season

Travel insurance

Free days in Chamonix, Courmayeur or anywhere in between

Extensions to Switzerland
Not included
Airfare

Lunches

Dinners in Chamonix and Courmayeur

In-situ transportation fees