The Walker's Haute Route: From Chamonix to Zermatt
The Haute Route - Self Guided Tour
Self Guided Hikes
The Haute Route - Self Guided Tour
Lodging
Hotels and Mountain Huts
Price
Starting at 2,300 per person
Transport
Baggage Transfers included
Experience
Experience
Itinerary
Pygmy miles
Accommodation
Practical info
Gallery
Inquire!
Experience
Journey
The Walker's Haute Route takes the experienced hiker from the majesty of Mont Blanc in Chamonix, to the iconic Matterhorn in Zermatt. Along the way, she will visit glaciers, mountain tarns and a number of charming hamlets - all set to the backdrop of some of the most stunning 4,000 meter peaks in the alps.
But such rewards do not come without a price. It is a challenging hike; more so than its more famous cousins, the Tour du Mont Blanc. It requires more endurance, a better head for heights and a greater hiker's IQ. The Walker's High Road is approximately 117 miles long and has an altitude gain of ca. 39,000 feet (12,000 meters) and loss of ca. 32,000 feet (10,000 meters). The trail itself passes through both France and Switzerland.
The Walker's High Road is customizable to the budget and preferences of our customers.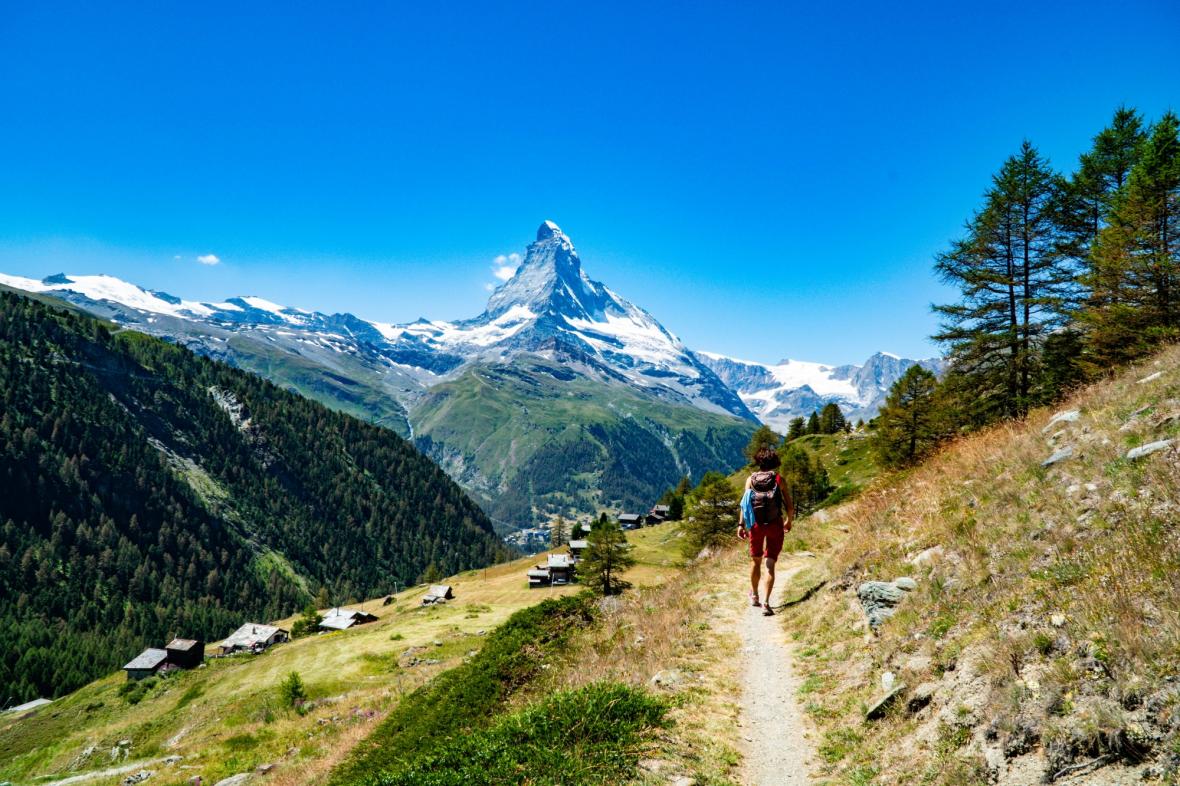 The Matterhorn looms large.
Activities

Trekking
You will hike 117 miles and gain more than 39,000 feet (12,000 meters) of elevation.

Gastronomy
Hiking in the alps provides the intrepid hiker not only with great views, but also superb culinary treats. The superb Valais wine, which accounts for half of the wine produced in Switzerland, should be given thorough attention. Regional fare like Raclette du Valais and Roggenbrot should also be incorporated into the eager hiker's diet.

Wildlife Viewing
Marmots will almost certainly be seen. For those light-footed individuals, it's possible to see chamois, a goat-antelope like creature, and the rather squatty Ibex.
And also
Spectacular views of Moiry Glacier from Moiry Hut.
The challenging Europaweg and the longest pedesterian bridge in the world (Charles Kuonen Suspension Bridge)
Place
The trek crosses from the Haute Savoie region of France to the Valais region of Switzerland. Along the way, towering peaks, many of them above 4,000 meter peaks (13,120 ft) will be seen. Mont Blanc (4,810 m), Grand Combin (4,314 m) and the Matterhorn (4,478 m) are some of the most striking. Both Chamonix and Zermatt provide ample luxury to cater to the most sophisticated tastes. In between these giants of tourism, you will get to know the local population that the small towns and villages in between.
Itinerary
Itinerary
We customize the tour to your preferences and budget. Below, is one possible schedule.
Day-1
GENEVA AIRPORT TO CHAMONIX
Welcome to Europe! Your shuttle driver will be waiting for you at the airport. After arriving at Hotel Le Morgane, you can enjoy the on-site spa and amenities. Rest up, because tomorrow you begin your trek around the largest mountain in western Europe!
Day-2
ARGENTIÈRE TO COL DE LA FORCLAZ
You'll start the day with a bus from Chamonix to Argentiere. From there, you'll hike up through a forest to Le Tour and gain the view of what you will tackle for the day - Col de Balme. On the other side lies Switzerland and your road to Zermatt. To save your legs the ascent, you do have the option of taking the cable car at Le Tour to Charamillon, and then the chairlift to Autannes, which takes you very close to Col de Balme. Once at the col, you've reached your first border and now stand firmly in Switzerland. There is an old shelter which, although in a privileged position, is run down and not always staffed. Continue down into Switzerland and to your accommodation at Col de la Forclaz.
Day-3
COL DE LA FORCLAZ TO CHAMPEX
The higher route, passing through Fenetre d'Arpette (2,666 meters) should only be attempted in good weather. On the descent from the Col, there is some scrambling necessary and there is loose scree to deal with. Caution is advised. Still, the route has an amazing view or "window" onto a different landscape when you finally reach the top. Also, there is the view of Trient Glacier which is quite beautiful, although it is shrinking in size.
Day-4
CHAMPEX D'EN HAUT TO LE CHABLE
This stage has little elevation gain and loss, however it gives a glimpse into Swiss life. You'll be departing from the TMB and the droves of hikers will dwindle to a trickle. Here, you will be reminded that this is a more isolated hike. From Champex, head north through a forested path signposted to Sembrancher, which you will reach in a little over 2.5 hours. After passing through the stone walled village, you'll have a relatively easy hike to Le Chable. Enjoy the easy day, as tomorrow things begin to get tougher.
Day-5
LE CHABLE TO CABANE DU MONT FORT
Today there is a lot of elevation gain, and you should prepare yourself for the steady 9 km climb. Here, there are beautiful views of the Combin Massif, which has several distinct summits above 4,000 meters. There is also a plethora of skill lifts that crisscross the area, which, depending on your perspective, can either be a monstrousity or a blessing, or perhaps both. If you would like to avoid most of the elevation gain, it's possible to take two cable cars - one from Le Chable to Verbier, and then another from Verbier to Les Ruinettes - which leaves only 260 meters of elevation gain which can be accomplished in a little over an hour.
Day-6
CABANE DU MONT FORT TO CABANE DE PRAFLEURI
Certainly a beautiful path, this stretch between the two cabins is wild and features some exposure and steep slopes. Early in the season, if you do not have much mountaineering experience, you may wish to bypass this stage. Still, if you choose to conquer this path, you will be awarded with views of Combin Massif, panoramas and if you're lucky, some ibex. Special care is needed on the Sentier des Chamois, on the way down from Col de Louvie and at Col de Prafleuri.
Day-7
Cabane du Prafleuri to Arolla
Another demanding stage, you will have two cols to cross over. The first, however is crossed easily and within 30 minutes, you will have your first glimpse of the Matterhorn. You'll also see Lac Dix spread out below you after arriving at the first Col (des Roux). Nearing the second col (Riedmatten), you'll encounter some scree and a steep pitch. There are four ladders located near the col that can be used to bypass this tiresome endeavor, however you should have a good head for heights. You'll then make a 900 meter, knee busting descent down to Arolla.
Day-8
AROLLA TO LES HAUDERES
Today is a short day, but that is not to say it is without interest. There are no cols that you need to traverse and apart from the first 1.5 hours, most of the stage will be a descent. Take the time and enjoy the meadows and lakes that you will be passing by. Starting out from Arolla, if the weather is bad, you can stick to the valley floor and walk along the river. If the weather is fair, then climb through the woods where you will eventually hit an exposed section above the hamlet of Satarma and two footbridges before reaching La Bleu in 1.5 hours. From there, you start your descent for the day passing La Gouille before reaching Les Hauderes.
Day-9
MOLIGNON TO CABANE DE MOIRY
This day will feature rocky terrain and hiking may be slow going, especially as you head to Col du Tsate. The ascent from Molignon to Cabane de Moiry will be long, so steel yourself for the challenge ahead. Still, there are some treats along this section including a sprinkling of "tarns", or small mountain lakes, that you will pass by. Furthermore, the glacier whose namesake the mountain hut was taken from, will be seen toward the end of the day. To that end, Cabne de Moiry, with it's glassed walled dining room, provides an excellent viewpoint of the glacier and surrounding peaks. If you would like to skip most of this stage, you can take a series of buses and trains to "Parking du Glacier" and 1.5 hours from there to hut. If you would like to skip about 215 meters of elevation gain, you can take two buses from Molignon to La Sage
Day-10
CABANE DE MOIRY TO ZINAL
Although you will be crossing another high pass, Col de Sorebois, the ascent will not be as taxing as other high altitude stages, although it may frustrate you to lose most of your elevation from Cabane de Moiry, only to have to gain it back a few hours later. The true effort, however, lies in the descent, which will carry you from above 2,800 meters, to below 1,700. But you are rewarded for your effort. After reaching Col de Sorebois, you will take in a landscape of the Val de Zinal and the imposing Weisshorn (4,505 meters), a friend that will accompany you for most of the remainder of the trek. About 30 meters from the col, there is a cheat to save the knees. You can take the cable car from Sorebois to the valley floor of Zinal.
Today's hike ventures into the lonely Turtmanntal valley. It's well off the tourist radar, and many of the doors are shut come winter. It's also your first taste of Germanic Switzerland, so pull out your high-school Deutsche and enjoy this pastoral location. As far as the hike goes, Forcletta can be an imposing pass if the weather is bad or if there is snow. A highlight of the stage is the belvedere heading to Barneuza. The Cicerone guidebook also exults the view after descending from Forcletta as having "the most spiky panorama" in all of the alps. If you are desperate to skip this stage and stay on course, you can take a series of buses all the way to Visp. From there, you'll need to take a bus to Turtmann, take the gondola up to Orberems, then a bus to Gruben VS. You'll need to double check sbb.ch for times to be sure.
Day-12
GRUBEN TO GRAECHEN
This will be a day to remember, provided the weather complies. You will be hiking over the Augustbordpass, which sits on rocky terrain at 2,894 meters. Views of the highest mountain peak in Switzerland, Dom (4,545 m) will delight you on the spur "Twära". Many consider the length of trail along the spur to be of the utmost viewing quality, perhaps the best of the tour. Care is needed in a few exposed spots, so watch your step. When you reach the town of Jungen, there is the option to take the cable car down to St. Niklaus. From there, Graechen is located above you and on the other side of the valley. You can take a bus there to avoid the hike after a long, and challenging day. You've earned it!
Day-13
GRAECHEN TO EUROPA HUT
The famed Europaweg. Although the altitude on this section is not the highest of the tour, this two day section between Grächen and Zermatt is considered the most dangerous stages of the tour. This is due to the nature of the landscape, which has both exposure and risk of rock falls and land slides. Those who have difficulty with exposure, or are not sure footed, should avoid this route. Furthermore, if there is bad weather, than the route should not be attempted and you should take the valley route to Zermatt. Still, in good weather, this promises to provide the best views of the Matterhorn yet. The most dangerous section of this stage comes at about 2 hours and 15 minutes from Gassenried, near the "Grosse Graben combe". Shorly after this section you will reach the high point of the stage at 2,690 meters. In two hours from there, you will be enjoying the hospitality of the Europahut!
Day-14
EUROPA HUT TO ZERMATT
Your final day on the tour! Congratulations for making it this far. Although a long day, all the better to make you feel like you've conquered this difficult alpine trek! Of note on this tour is the Charles Kuonen suspension bridge, the largest pedestrian bridge of it's kind in the world. It's almost a half kilometer across (494 m) and hangs 85 meters above the valley floor. Of note are a few hamlets along the way that make the last section to Zermatt enjoyable. Still, if you would like to end the walk of your journey early, you can take either the funicular from Sunegga down to the valley or an electric bus from Winkelmatten to Zermatt.
Pygmy miles
Pygmy Miles Total

Challenge
Motorized Vehicle

Hiking

Bicycle

Sustainability

Miscellaneous
Base Miles
You earn 1 Pygmy Mile for each $1 you spend with us.
Hiking Miles
You earn 10 Pygmy Mile for each 1 mile that you hike.


Sustainability Bonus
A 25% bonus is given for supporting the economies of small hamlets, villages and locally owned mountain huts that may otherwise be missed if not for making the trek.
Accommodation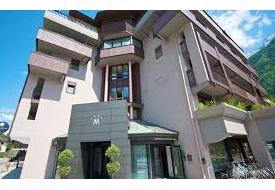 Hotel Le Morgane
Chamonix
In the heart of Chamonix, the style and the concept of the 4 star Boutique Hotel Le Morgane differs from traditional alpine hotels. Located in central downtown, Le Morgane will be your base for your first and last night on tour.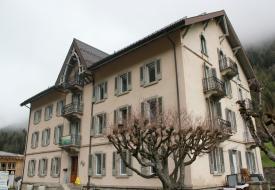 Hotel La Grande Ourse
Trient
La Grande Ourse has both private rooms with shared bathrooms and small dormitories of up to 8 people. The rooms have been refurbished and provide a comfortable nights sleep. Dining is together in the communal dining area.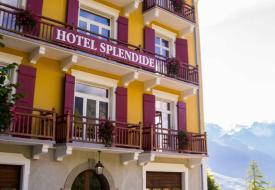 Hotel Splendide
Champex
Anchored in the country of St. Bernard, sheltered from crowds and prying eyes, the hotel Splendide conveys conviviality. It is the story of the past century that is taking place in here. A warm, soothing home with a true family spirit. No fuss, the decor is simple and leaves plenty of room for architecture that gives impressive volume to the rooms overlooking the massif of Grand Combin which rises to 4314 meters.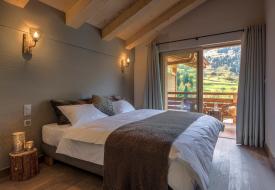 Hotel a larze
Le Chable
Located in the heart of Val de Bagnes, our small family-run hotel has opened its doors in December 2015. Designed by the region's craftspeople, the hotel is mostly constructed from the wood of the larch treee from which it gets its name: "A Lârze" means larch in the val de Bagnes dialect. Our 10 double rooms each have a private shower room with hair-dryer. Some rooms also have a balcony with a view of Mont Rogneux. All rooms are furnished with a television and free WiFi access.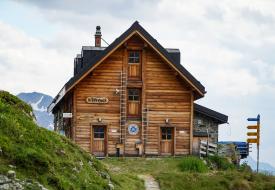 Cabane du Mont Fort
Mont Fort
The hut is located at 2,457 meters, in a privileged position deep in the Verbier ski area. There are 15 rooms and 58 beds. Showers are available.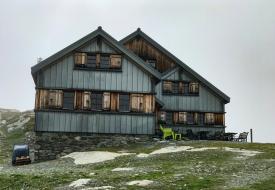 Cabane de Prafleuri
Between Verbier and Arolla
A small hut, with communal dorms, provides a respite and lively atmosphere in route to Arolla. Showers available.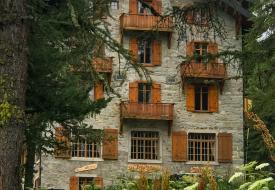 Grand Hotel Kurhaus
Arolla
The Kurhaus Hotel is located above the village at an altitude of about 2100 m, in the middle of a beautiful forest of Arolles. The building was built in 1896 but the interior was completely redone in 1979 with all modern comforts. The rooms are tastefully decorated and have at least a wooded wall with the species of the region (Arolle, Larch) from old beams recovered during processing. The large terrace is a great place to relax. The view of the surrounding peaks (Pigne d'Arolla, Mount Collon, Needle of the Tza, the Teeth of Veisivi, ...) is great.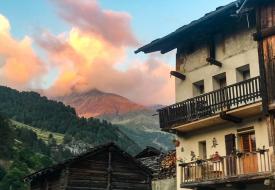 Hotel les Mélèzes
Les Hauderes
Built in 1965 by Henri Anzévui and Cathy Gaspoz, the hotel has since been run by their daughter Claudia and her husband Michel, who have invested all their passion for refurbishing and renovating into the family business. The hotel is a typical example of the architecture particular to this region and the panelling, traditional stone and warm décor bring an especial charm to the house. In summer, guests can enjoy the sunny terrace and admire the facades decorated with flowers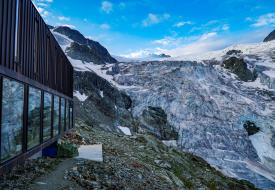 Cabane de Moiry
Moiry Glacier
Possibly the best view of all the mountain huts on the Haute Route is at Cabane de Moiry. It is positioned to give you a sweeping view of the Moiry glacier. The lounge and dinner area of the hut has panoramic, floor to ceiling windows, that immerse the hiker in the environment. There are classic mountain hut dormitories in the original "old" hut, varying between 8 to 14 beds per dorm, with nordic duvets and pillows. There are also small 4-bed rooms placed in the new building.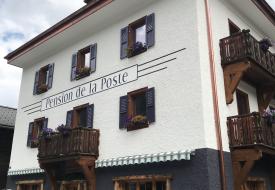 Hotel de la Poste
Zinal
"Our double rooms are furnished in a mountain style and are tastefully designed with materials such as wood and
rustic fabrics that give them the cosy feel of an Alpine chalet.
With a surface area of 16m2, our rooms are furnished with 2 single beds, a TV and Wi-Fi for a maximum of 2 guests.
The en-suite bathroom is equipped with a shower and toilet in a stone tile design." - Hotel de la Poste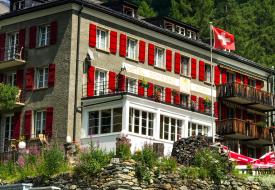 Hotel Schwarzhorn
Gruben
"The Hotel Schwarzhorn enjoys a quiet and idyllic location in Gruben (VS) at an altitude of 1825 m above sea level in the sunny Turtmanntal valley. The Hotel Schwarzhorn is a traditional hotel with 15 rooms and dormitory." - Hotel Schwarzhorn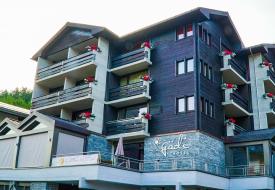 Hotel Gädi
Grächen
A three star hotel located in the idyllic hamlet of Grächen. There standard rooms start at 20 meters square and offer a comfortable stay. They also have a spa and wellness area located onsite.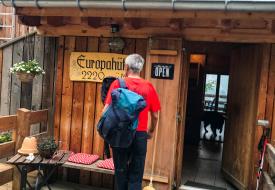 Europa Hut
Above Randa
Built in 1990 by the civic center of Randa, the Europa Hut sits at 2,200 meters. It sleeps 42 people and has a large dining room and terrace with a panoramic view of the surrounding alps.
Practical info
Price
The price starts at $ 2,300 per person for a 12 night tour, however we customize the tour to fit your budget and preferences.
Included in the base itinerary:
12 to 14 nights Accommodation: A typical itinerary in mountain huts.

Baggage transfers to keep you trekking light.

Normally 9 transfers for a 12 night itinerary.

Breakfast at all locations and evenings, depending on the customization of the itinerary.

Public Transport and Lift explanation and Maps.

Personalized App containing all documents and schedule.

Personalized itinerary with customization

Customer service - smoothing out the headaches 24/7
Optional Add ons
Shared airport Transfers to Chamonix from Geneva Airport and back

Private Airport pick-ups and drop-offs

Travel Insurance

Rest days and days in Zermatt

Extensions to Switzerland
excluded
airfare

Cable car, public transport and taxi fees (although we can pre-order taxis and include in the price of your tour).
Service categories
The Pygmy Itinerary consists of:
Your customized Travel Handbook which includes maps, elevation gains and references to transport and alternative routes.
An in person, first day briefing in Chamonix.
Customer support throughout your trek via text and phone.
Access to a premium Gaia GPS app.
GPX file of the main road.
Customization and consultation of your itinerary.

Booking of your reservations and handling logistics related to your trek.
How
Self guided does not mean you are alone. We help you coordinate and plan your trip before hand. Once you are on your way, we provide 24 hr customer service in case there are any issues on the trek.
When
not available
average
optimal
The best time to make this hike is during August. As some of this hike climbs close to 3,000 meters, snow can be on the trail well into July. For that reason, we recommend August as the preferred hiking month.