Eco Lodges
A stunning luxury eco resort in the Atacama desert
Trip Details
All inclusive
Price
from $2,590 per person, special promotions may be available May 1st to Sept 30
Transport
Private pickups and exursions
Experience
Experience
Itinerary
Pygmy miles
Accommodation
Practical info
Gallery
Inquire!
Experience
Awasi is surrounded by an historic wall that for years housed shepherds and herders. It's stunning location is just a stone's throw from the center of town where you can visit the Iglesia de San Pedro, a beautiful whitewashed adobe church, the Museum of the Atacama Desert museum, and the colorful local stores as an introduction to the town and people. Visitors have called it "Paradise in the Desert," "A Magic Place," and "Incredible and Unforgettable." Since 2006, the lodge has been offering memorable tailor-made experiences, accentuating with details the culture and nature of the Atacama Desert.
The lodge has only eight rooms built of stone, adobe and wood with thatched roofs -- insuring an intimate, personal experience. Each room is provided a private guide and vehicle for their exclusive use. The rooms offer ample spaces of more than 646 square feet where it's easy to unwind and contemplate the adventures that await. The lodge is designed to provide an up close experience with nature under the beautiful sunny skies of Atacama. At night, fires are lit, the bar is open and the sky is your canopy while you enjoy world class service that caters to your personal taste and needs.
The cuisine stands out for its flavors, textures and local origins and is created and adapted to the needs of each guest. The culinary excellence is noted by membership in Relais & Chateaux, a global fellowship of individually owned and operated luxury hotels and restaurants.
Adventures include everything from leisurely walks to intense treks, to horse-back riding, bicycle rides, visits to archeological sites, salt flats, lagoons thermal pools and bird watching. At night take an astronomic tour with local guides or just sit around the fire and be immersed in the beautiful night sky.
Activities

Trekking
Trekking in Atacama is a Desert adventure thru ancient Inca Villages and other archeological sites.

Trekkers may witness dormant volcanoes, geysers and a landscape of mountains, and salt flats.

Mountaineering
The Andes offer mountaineers the opportunity to scale giant volcanoes that are rarely visited.

Horseback riding
On horseback you can experience a geography unlike anyplace else on earth -- the salt flats, total arid climate, mountains and valleys.

Wildlife Viewing
Go in search of native animals such as the Chilean flamingo, Humboldt penguins, and horned crane.
And also
San Pedro is 100% invested in tourism. For tourists looking for something besides trekking, mountaineering, or horseback riding, there is also sandboarding, paragliding and spelunking - Atacama offers a rich variety of adrenaline rushing activities. (Sandboarding is a popular sport started in Chile around 2000).
Place
Awasai Atacama is located in the town of San Pedro de Atacama, a few blocks from the historical center, the market, the old church and the city square. This proximity allows guests to get to know the authentic "town life," while enjoying their intimate, and customized experience. Since 2006, the eco-lodge has offered visitors memorable tailor-made experiences, accentuated by the culture and nature of the Atacama Desert. San Pedro de Atacama is about 8,000 (2,400 m) in elevation.
Atacama Desert is commonly known as the driest non-polar place in the world. There are weather stations in Atacama that have never recorded rain. Atacama desert has been compared to Mars and in fact has been used by NASA to test instruments for Mars missions.
In spite of the climate conditions, there is a variety of plants that have evolved. Over 500 species have been identified within the border of the desert. Atacama Desert is home to cacti and succulents that thrive in a dry climate. However, there are parts of the desert that are so dry that no plants or animals can survive.
Outside the extreme area there are homes for a few reptile species including the Vallenar toad, lava lizards, and salt flat lizards. Birds are the largest animal group and the Humboldt penguins live year round along the coast in desert cliffs overlooking the ocean. On the salt flats near the Pacific and inland, Andean flamingos flock to eat algae. There are a few specially adapted mammals that live in the Atacama including Darwin's leaf-eared mouse. Less arid parts of the desert are home to South American gray fox and the viscacha (a relative of the chinchilla).
There are 80 geysers that lie in a valley approximately 80KM from the town of San Pedro de Atacama.
The desert is also popular with all-terrain sports enthusiasts and many championships have taken place here. In addition, a week-long foot race called the Atacama Crossing is a race in which competitors cross the various landscapes of the Atacama.
Itinerary
Itinerary
Awasi provides tailor-made outings - excursions are private, exclusive and are programmed according to guests' preferences. Guests can choose full or half day trips. From the moment a reservation is made, a personal agent is assigned to coordinate a trip to Atacama and assist in defining personal preferences and interests.
Each room is provided a private driver with a 4x4 vehicle. Guests set their own agenda. Atacama's geological transformations give birth to ranges, volcanoes, salt flats and lagoons. Bodies of water emerge in the middle of the dessert, along with thermal pools, geysers and marshes. A varied array of flora and faunas has adapted to the extreme conditions of the desert. Llamas, vicunas, rheas and lizards blend into the brightly-colored desert. A large variety of striking bushes, plants and enormous cacti adorn the landscapes.
We have listed a 3 day suggested itinerary.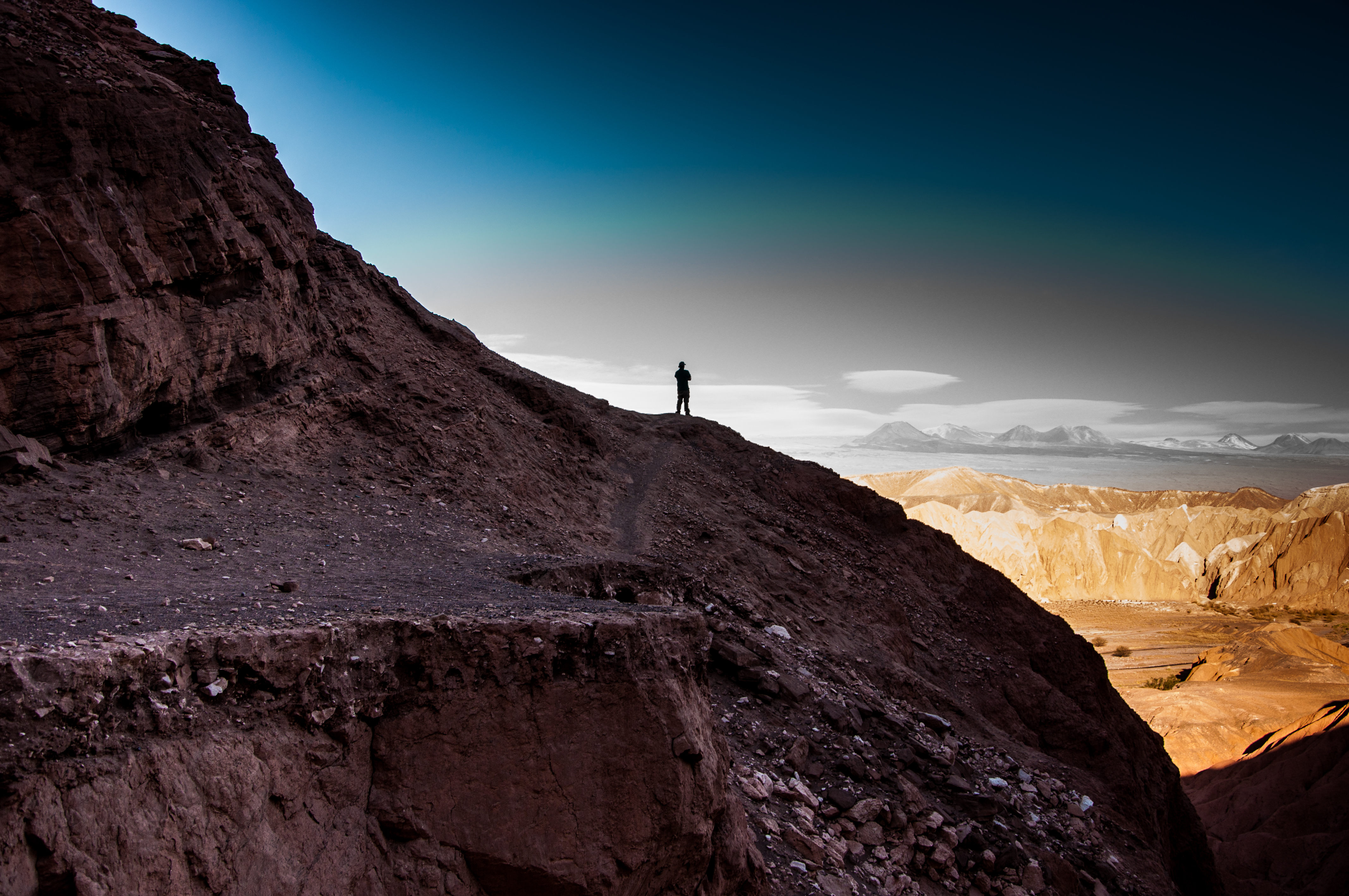 Day-1
SUGGESTED ITINERARY DAY 1 ATACAMA HISTORY
Departure: Morning or afternoon.
vehicle ride: 18.6 miles (round trip)
Foot hike: 4.3 miles approx. (Just Quitor Pukara and Museum)
Duration: 3 hours approx.
This excursion is a fascinating trip through time. We leave Awasi and drive to the quitor pukara, and Atacama fortress dating back to 1.000 AD, located in the Ayllu of Quitor, about 2 miles from San Pedro. We ascend the ruins and from their height, we enjoy a privileged view of the Andes, the San Pedro River and the zone's cultivation. Then we continue on to the town of Tulor, located some 6 miles from San Pedro and one of the first and most important Atacamenian settlements, dating back to 800 BC. Here we will visit the excavation site of the ruins and the reconstruction of original homes, created according to the criterion of archaeologists.
Finally, you have the option to visit the Father LePaige Archeological Museum, where Atacamenian history is revealed in rich detail. For those who wish to immerse themselves in our history and in Atacamenian or "Lickanantai" culture, as well as understand why San Pedro is Chile's archaeological capital, this is an absolute must.

Level of difficulty: Easy.


Day-2
SUGGESTED AGENDA DAY 2 TOCONAO & ATACAMA SALT FLATS
Departure: Morning or afternoon.
Vehicle ride: 67 miles (round trip)
Duration: 4 hours approx.
We leave Awasi heading south on a paved road towards the Salt Lake. After about 24 miles, we reach the town of Toconao famous for its buildings made of liparite volcanic stone. There, we can visit its church and historic bell tower, as well as visit the booths of craftspeople who offer their goods in the square. Then, we continue on to Chaxa pond,a National Reserve located at the Atacama Salt Flat. This pond is surrounded by salt crusts and gypsum produced by the evaporation of salty ground water. Here we can observe the flamingos that inhabit the Salt Flat, as well as other native bird species. This is undoubtedly a landscape of captivating beauty from which you can see the Domeyko Range, the Salt Range and the Andes Range - a panorama that becomes particularly splendid at dusk.

Level of difficulty: Easy

Day-3
SUGGESTED AGENDA DAY 3 MACHUA
Departure: Morning or afternoon.
Vehicle ride: 55,9 miles (round trip)
Duration: 4 hours approx.

We leave Awasi heading north in the direction of Machuca, a small town inhabited by only a few Atacamenian families. Their houses are made of volcanic rock, which the locals bring from the surrounding vicinity, and their roofs of tall altiplano grass, following construction customs in the Andean altiplano. You can appreciate the beautiful view of the landscape that surrounds this town from the height of a local church: yellow hills of tall vegetation that covers wetlands where llamas graze in the company of different species of wild birds, and, in the distance, the Andes mountain range.

Level of difficulty: Easy, but it requires previous adaptation to
the altitude.




Pygmy miles
Pygmy Miles Total

Challenge

Hiking

Bicycle

Sustainability

Miscellaneous
Pygmy Miles
Pygmy Miles are earned based on four elements:
1) the price paid
2) the estimated physical activities you will complete during your trip
3) our partner's commitment to sustainability.
4) further bonuses for challenges completed.
Accommodation
General Info on Rooms and Hotel
Awasi Atacama
The hotel has 8 rooms built of adobe, stone and wood. Each room has a minimum size of 60 square meters, large bathrooms, private patios and is designed for privacy and relaxation. Awasi is made up of two areas, adding up to a total of 5,600 square meters, separated by a small
and quiet public street. On one side of the street are five circular rooms (including 3 suites), the restaurant, the living room and the pool. On the other side of the street are three rectangular suites and the hotel's reception area.

Round Room
Awasi Lodge
Private patio with outdoor shower
Bathroom with shower
Walk in wardrobe

All Inclusive Pricing
April 1 to September 30, 2016
3 nights $2,590 DBL
3 nights $3,885 SGL

December 20 to January 15, 2017
4 nights $3,960 DBL
4 nights $5,940 SGL

Superior Round Suites
Awasi Lodge
Private patio with outdoor shower
Bathroom with bathtub and shower
Desk and reading chaise long
Walk in wardrobe

All Inclusive Pricing
April 1 to September 30, 2016
3 nights $3,100 DBL
3 nights $4,650 SGL

December 20 to January 15, 2017
4 nights $4,860 DBL
4 nights $7,290 SGL
Rectangular Suites
Awasi Lodge
Private patio with outdoor shower
Bathroom with bathtub and shower
Desk and reading armchair
Walk in wardrobe

All Inclusive Pricing
April 1 to September 30, 2016
3 nights $2,590 DBL
3 nights $3,885 SGL

December 20 to January 15, 2017
4 nights $3,960 DBL
4 nights $5,940 SGL
Practical info
Price
PRICE: STARTING AT $2,590
for 3 nights (per person double occupancy)
TRANSFERS: Private transfers from and to Calama airport.
LODGING: Excellence in lodging on exclusive rooms.
ALL MEALS INCLUDED: As part of Relais & Chateaux, our Restaurant offers a culinary experience featuring the best local ingredients.
BEVERAGES: Alcoholic and non-alcoholic beverages including a great selection of Reserve Chilean wines. Open bar included.
PRIVATE EXCURSIONS: A 4x4 vehicle and a private guide to design the excursions that best suit your preferences and interests.
TAILOR-MADE SERVICE: At the moment of the reservation, a Personal Reservations Assistant will be assigned to you in order to coordinate your trip to Atacama and define your personal preferences and requirements.
When
not available
average
optimal
A trip to Atacama is possible during any time of the year, however the ideal time is during the South American Summer (inverse from the northern hemisphere).
During the day, annual temperatures fluctuate between 20 ° C and 30 ° C (68° F - 86° F). During the winter months (May to August) temperatures at night can drop several degrees below 0 ° C (32° F). Some early morning trips may experience extreme temperatures.
How
Every privately booked group has their own dedicated private guide and vehicle. Upon arrival, guests are asked to to complete a short questionnaire so the staff at Awasi learn each guest's preferences, special interests, physical conditions, food requirements, and in general anything that allows Awasi to arrange an unforgettable trip.
Service categories
Consult & Book
From Scratch
It is possible to book only Awasi with us. However, Pygmy Elephant specializes in creating completely customized itineraries that includes not only Awasi, but multiple other stops in Chile or all of South America. We can combine Awasi with other adventure destinations like Torres del Paine in Patagonia, or something more cultural with vineyard tours in Santiago. We have the resources and knowledge to plan your trip from end to end. Please let us know in your travel inquiry if you would like to book only Awasi with us or if we can create a bespoke trip, tailored to your adventure style.
Challenge Level
Technical Ability
Level : Low
Mental Strength
Level : Low
Physical Conditioning
Level : Low
A stay with Awasi can be as relaxing or adrenaline filled as you desire. It is possible to have a glass of wine under a star filled sky or you could go hiking on a volcano. The choice is yours.
Important Tips for Travel to Atacama
CLOTHING:Light and summer clothes for the day: t-shirts, shirts, shorts, swimwear. Warmer clothes for the night: sweater, jacket, fleece jacket, long pants, sandals, sunscreen, glasses, hat, warm clothes, comfortable footwear, special shoes for hiking, backpack, windbreaker or fleece jacket. Medications that you usually take.
San Pedro is situated at 2,450 (8,036 ft.) meters above sea level. To prevent altitude sickness, it is important that guests take it easy on the first day; in addition to hydrating (drinking over 3 liters of water) and limiting consumption of alcohol and coffee.
Travelers are advised to always check with a Doctor or counsulate website for immunization recommendations for all international excursions.
Where
ADDRESS: Calle Tocopilla 4, San Pedro de Atacama. Región de Antofagasta
FROM SANTIAGO, CHILE:LAN and SKY offer daily flights to Calama, every two hours. A guide will meet guests at the airport and be taken to Awasi. This trip takes approximately 90 minutes.
OTHER POINTS OF REFERENCE FROM AWASI: Due to the proximity of San Pedro de Atacama to the border, land travel is possible to and from other countries such as Argentina, Peru or Bolivia, through various border crossings: Jama, Sico and Socompa.Awasi – Salta: approx. 629 kmAwasi – Bolivia (border): approx. 47 kmAwasi – Peru (Tacna): approx. 800 km. Awasi – Antofagasta: approx. 310 km
Cuisine
Awasi restaurant is for the exclusive use of Awasi guests and offers a daily selection that highlights local gastronomy, adapted to each individual's requirements, and provides the culinary excellence that is characteristic of Relais & Chateaux members. For over 7 years, Chef Juan Pablo Mardones has headed the Awasi Atacama restaurant team and devotes much of his time to studying and seeking native staples and local producers, using ingredients from the desert such as different varieties of potatoes, the chañar sweet fruit from the Chilean chañar tree, quinoa and algarrobo (carob tree), so that our guests can relish in a true local dining experience: bringing the desert to each one of the dishes that is offered.