Physical Conditions of Camino Frances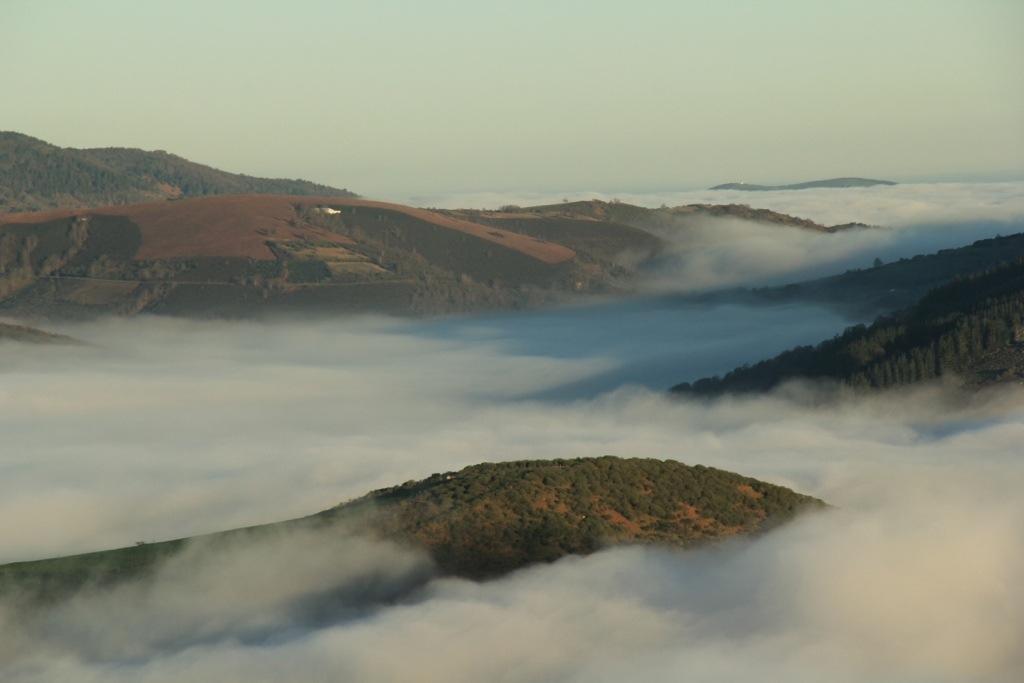 In its entirety, the Camino Frances is nearly 800 kilometers (500 miles) long, making it impossible for travelers to complete on a short holiday. To make the trip more accessible, we've planned a 312-kilometer (195-mile) journey along the route that still allows you to experience the rich culture and history of the region.
On average, this abridged Camino takes 14 days to complete and spans from Leon to Santiago de Compostela. Depending on your fitness levels and determination, you may be able to complete the trek in less than 14 days if you can travel 30 to 40 kilometers per day. You may also keep a slow, steady pace for a leisurely trek. We'll help you customize the hike to your preferences so you can fully enjoy the region's beauty.
The majority of Camino Frances is comprised of flat dirt or asphalt paths, but the path from Las Herrerias to O Cebrero is 9 kilometers and a 700 m elevation gain. Take this part as slowly as you need, and celebrate the view from the top of this little mountain village in Galicia.
Just how "in shape" do you need to be to hike this route? You should be able to walk 20 to 30 kilometers (or about 12.5 to 18.5 miles) at a time at a comfortable gait. The Camino de Santiago is not a race, so don't feel like you need to speed walk for hours at a time. This trip is easy to customize based on your time constraints, your fitness level, and the sights you want to see.
The Best Times of Year to Travel
Camino Frances is open year-round to pilgrims, but we recommend that you plan your trip between March and October. Our favorite months to travel this route are April and September when the weather is not too hot and far from cold. From May to August, the temperatures steadily climb, making for a less comfortable hike, and July sees a lot more visitors than usual since the 25th is St. James' Day.
After October, the weather begins to turn cold, with the most extreme winter weather in December. We don't recommend hiking during this season.
Essential Packing Tips
What kinds of gear and clothing you should pack for this trip depends on the time of year you travel. If it's during a colder month, bring warm layers so you can put on or take off clothing as needed. Because you'll be walking over 300 kilometers over the course of two weeks, bring a sturdy pair of hiking boots (just be sure to break them in before you arrive).
During the day, you'll need a light daypack to hold your water, clothing layers, and other necessary items. You can keep your overnight items in a separate pack if you use a baggage transfer service.
No matter the season, don't forget to bring your rock from home to place at the foot of Cruce de Ferro and your pilgrim's passport. And leave room for one of the most important souvenirs of the Camino--a seashell.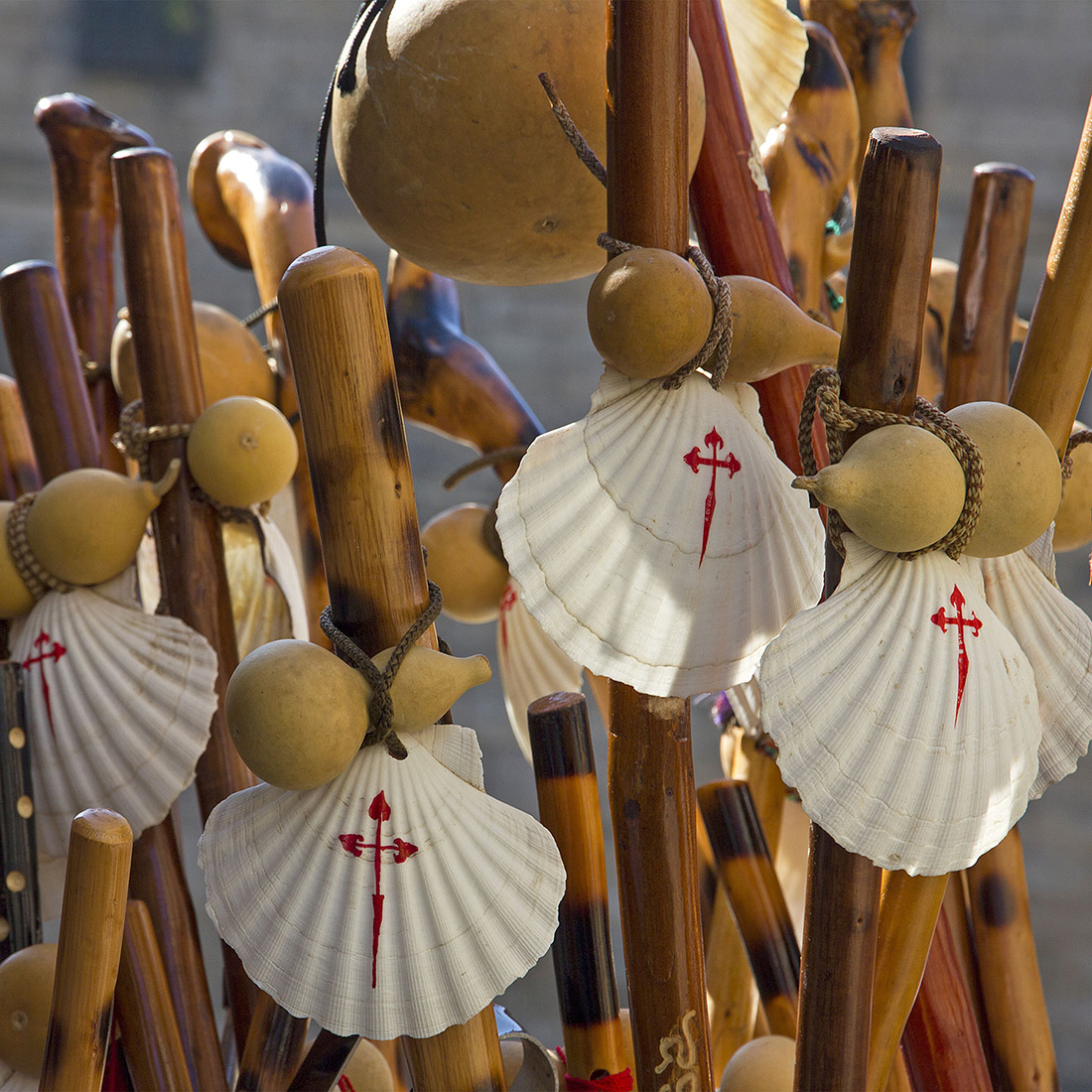 Types of Accommodation
As soon as you reach your next destination along the route, you'll be ready to crash onto a bed and get some rest. While planning your trip, decide on the level of comfort you would like to have each evening. For example, if private rooms with ensuite bathrooms are a must, then many of the traditional and municipal albergues will not be a good match. On the other hand, hotels can be more expensive. Luckily, the Camino has a range of accommodation for those on a shoestring budget to those looking to maximize creature comforts.
You'll find three primary forms of lodging on the Camino:
Casas rurales.

These boutique country cottages are often run by local families and feature both private and shared accommodation. One of our favorites is Casa Indie in Rabanal del Camino, a renovated 17th-century Maragata House now run by host Alba Sardinero.

Albergues.

The Camino is filled with plenty of these hostel-style dormitories. Some are available on a "first come, first served" basis, but many will take reservations (which we can help you coordinate ahead of time). If you're looking for an albergue with private rooms, we recommend the Albergue San Antonio de Padua in Vila de Mazarife. Thanks to its bustling communal areas, you'll still have the opportunity to meet other travelers at this hostel.

Hotels.

The Camino de Santiago also has many hotels with private rooms and a variety of amenities. In Portomarin, you'll find Pazo de Berbetoros, a two-star hotel that feels much more luxurious than its star rating implies. Next to the famous cathedral in Santiago de Compostela, you'll find the magnificent Hostal de los Reyes Catolicos, which features elegant, comfortable rooms.
In each category, there are varying levels of quality. We can help you navigate the myriad of accommodation choices and pick out the ones that fit you the best.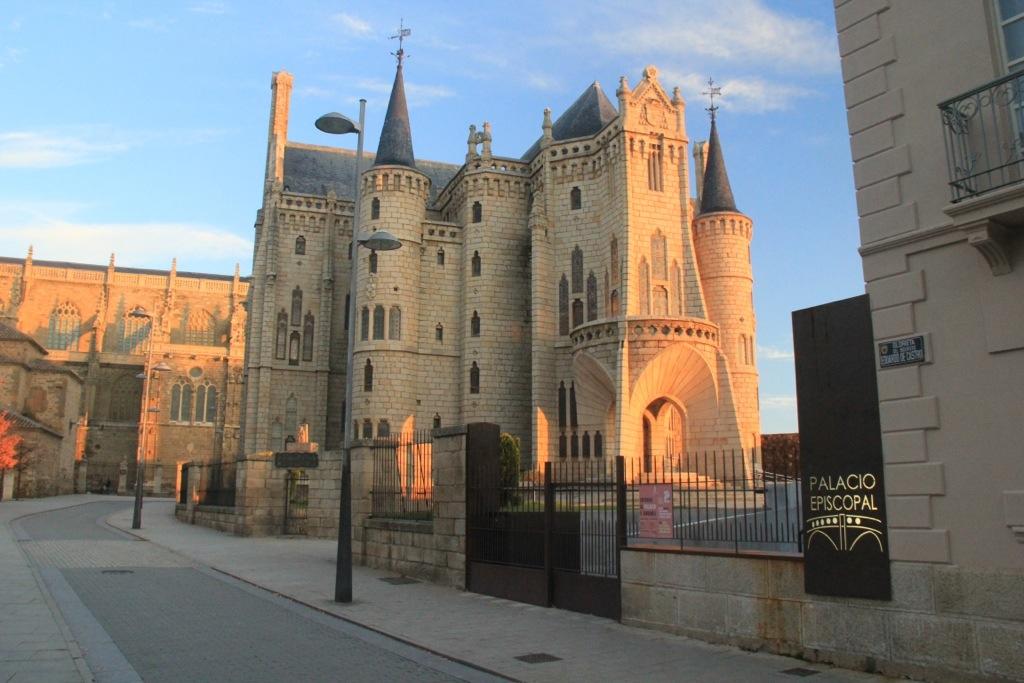 Often, pilgrims arrive early to their accommodation. In addition to walking, there is often the opportunity to explore the cultural aspects of the region.
Here are some examples of the things you can do along Camino Frances:
A day trip in Astorga.

From its towering, castle-like Palacio Episcopal to its ancient Roman ruins, Astorga has much to offer lovers of history and beauty.

Semana Santa (Easter).

During the holy week (usually in March or April), the Camino de Santiago comes alive with colorful religious parades and celebrations. This is one of the busiest, most festive, times to make your trip.

St. James Festival in Santiago de Compostela.

Naturally, the day commemorating the Camino's honored saint is a major holiday for travelers. If you can handle the crowds, you can enjoy firework displays on July 24th and the national feast of St. James the next day.

Fiestas de la Encina in Ponferrada.

For ten days starting on September 1st, the town of Ponferrada celebrates its patron saint, the Virgin of La Encina. Celebrate along with the locals with fireworks, street entertainment, concerts, and more.
Keep these tips in mind as you plan your life-changing trip through Spain. If you have specific questions about the planning process, always feel free to reach out to our team.