This spectacular and demanding trek through the Alps, from Chamonix in France to Zermatt in Switzerland, has a lot of different aspects and possibilities, such as weather and terrain. We listed some options below so you can better organize your planning.
Hike overview:
Difficulty: Medium-high
Distance: 180-200 km
Duration: 8-15 days
Highest point: 9,724 feet (2,964 meters)
Total elevation gain: 49,868 feet (15,200 meters)
Average day (for a semi-active hiker): 10-15 km over 6-8 hours with an elevation gain of 1,400 meters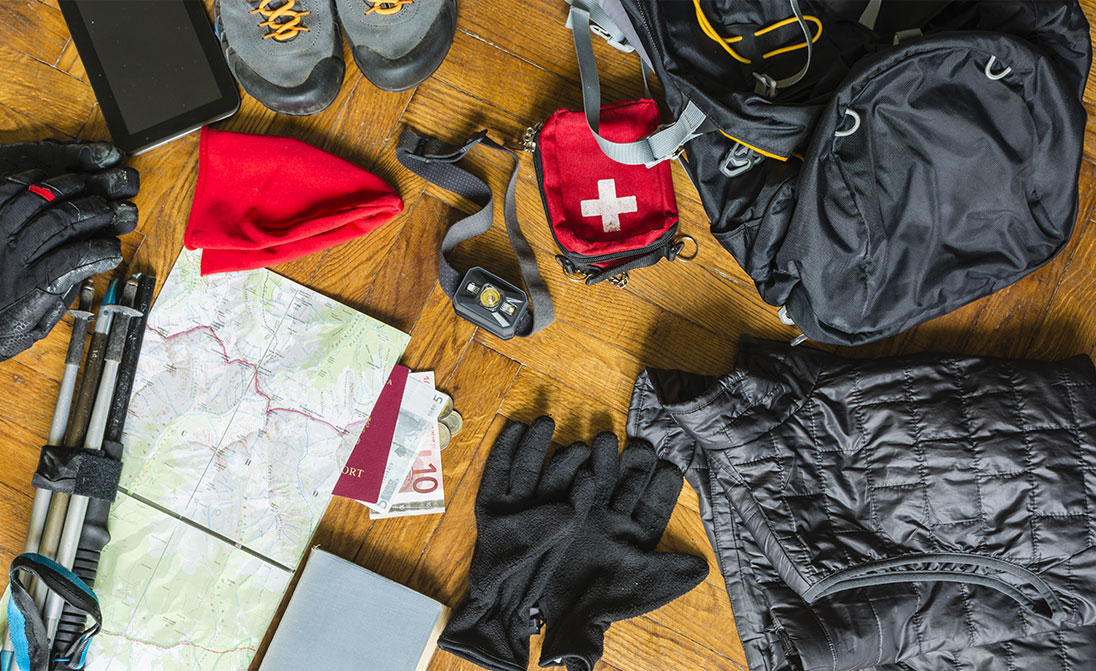 What's the weather like?
Understandably, many Haute Route aspirants worry about catching a bad weather week. Here are some hard facts to help you assess your chances from the Meteoswiss statistics for Zermatt:


Forecasts are posted daily in the huts and information is relayed through the hut guardian to the guides. Your guide will also be in cell phone communication with our Operations Coordinator and/or Chief Guide for weather updates throughout the trip. Meteoswiss is a good source of information, or you can also call 162 for day-to-day forecasts in German, French or Italian.
Right layers?
The route ascends high mountain passes, including the Serpentine Col and climb of Pigne d'Arolla at 12,454 feet (3,796 meters), which is one of the most stunning vantage points in all the European Alps. But what does that mean? It means you will have to pack for four seasons.
In the valleys, you will be comfortable hiking in shorts and a t-shirt. When the weather is bad, however, you will want long underwear, fleece and a jacket. Bringing layers here is important so that you can adjust to the temperature, wind and precipitation. You should avoid cotton at all costs as it tends not to dry quickly. Choose a base layer that is made of synthetic material. A mid-layer fleece should always be kept handy, especially when hiking over passes like Col de Seigne and Col de Fours. Also, If you're planning on staying in the refugios, it is imperative to have earplugs, lest you suffer a night of chainsaw snoring from a fellow hiker.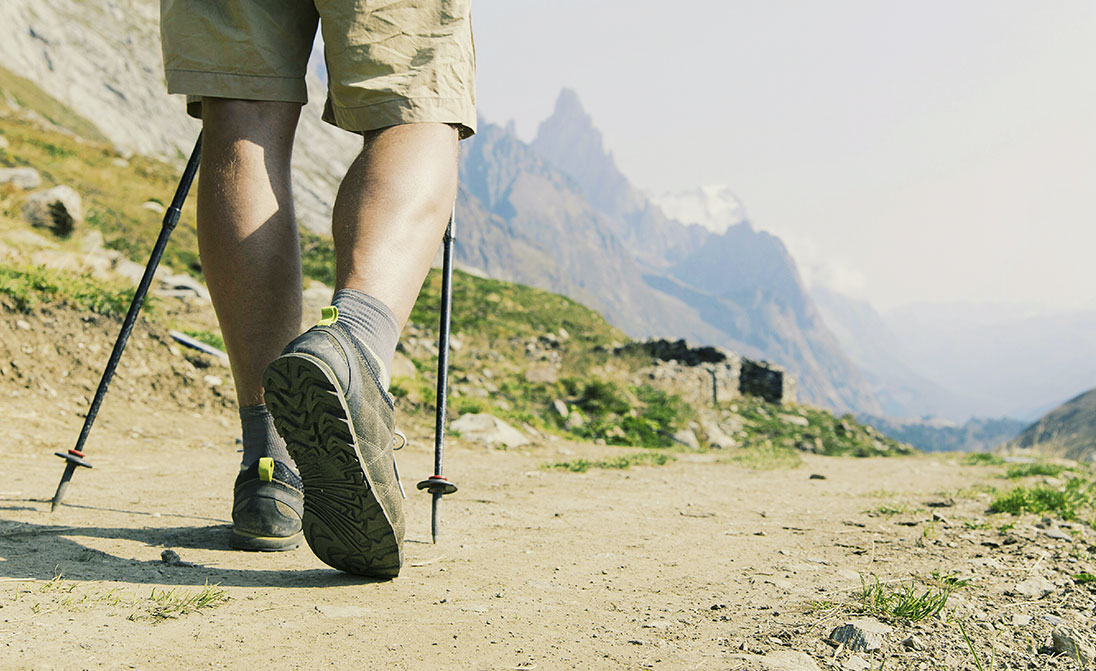 What to take
Technical hiking pants

Shorts

Earplugs and eye mask (in case you choose to overnight in a hut dormitory)

Moisture wicking base layer shirts and underwear — should be non cotton (synthetics are best when it's warmer, merino wool or silk for when it's colder)

Long sleeve shirt made of synthetic material

Mid-layer fleece

Light, windproof jacket

Waterproof rain jacket

Synthetic hiking socks

T-shirts and hoody/sweatshirt for refugios

Long underwear tops and bottoms

Hiking socks

Gaiters, especially if hiking in June

Hiking boots that are worn in (important)

Flip flops- for the shower.

Hats (wool and with sunbill)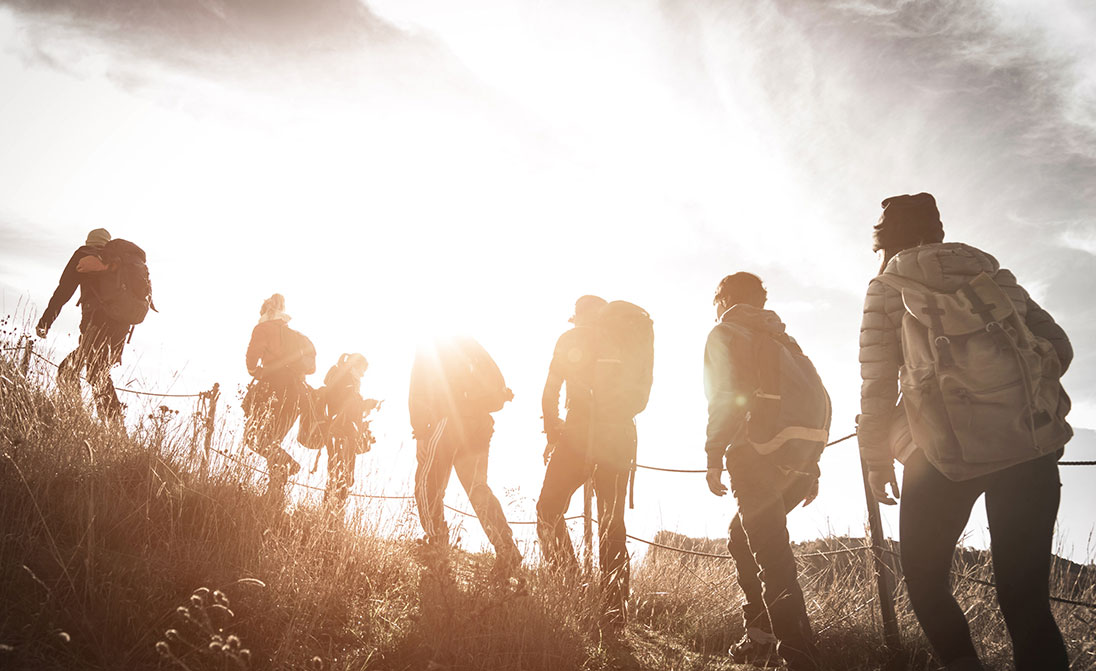 The importance of taking A GOOD care of your knees
Nobody knows your body better than yourself and weight can be a villain if you don't analyze your total bodyweight efficiently. The tips below are for those who have never had knee problems or injuries but might want to be careful when descending all those steep valleys in Switzerland and also for those who are already having to watch for their both mid-leg friends.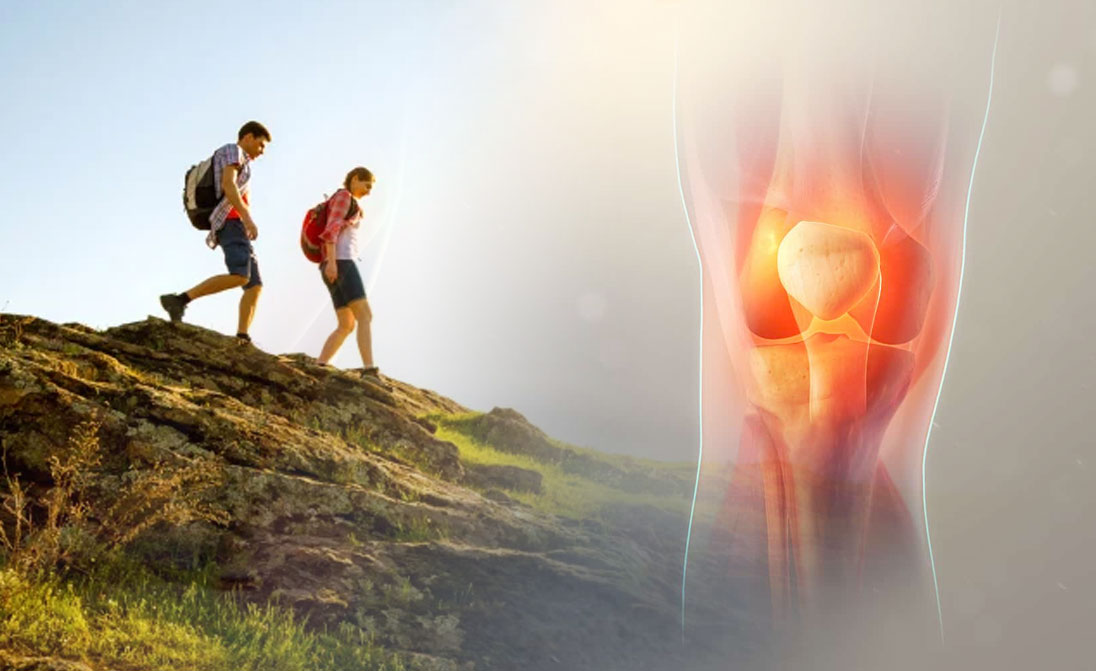 As briefly mentioned in the list above, wearing good (and worn-in) boots is one of the most important factors for a successful and enjoyable experience.

If your knees have already "seen a lot", you might want to consider using a knee brace while you hike to avoid headaches and surprises once you're back home or even during your hike.

Hiking poles have been known to humankind for more than 10,000 years — they just got modernized over time. The Journal of Sports Sciences says that hiking poles reduce compressive forces by 25 percent by redistributing load-bearing bodyweight to the arms and shoulders.

Put a spring in your step — When you begin your descent, do not "brake" too much because it causes the knee to jerk. Let gravity carry your bodyweight at a rhythmic pace.

Stretch before and after the hike — Loosening your muscles before your hike will help your legs and knees to be more pliable. After the hike, your muscles will be contracted so you need to stretch again to get them back to their normal length.
Keep your weight down — Some self-guided tours include the option to have your bags transported for you from hut to hut. If you have your bags transported, you should then choose a smaller day bag, between 30 and 50 liters, and another bag that will be transported each day. The lighter your day bag, the better.
ACCESSORIES / FOOTWEAR
Backpack (30-50 liters for day bag, 50-70 liters if carrying all belongings and staying in the mountain huts rather than camping)

Duffle bag (only if having bags transported — max 15 kg for many transport companies)

Towel (quick dry)

Sunglasses

Dirty clothes bag

Knife

Camelbak or water bottle (1.5-2.5 liters)

Flashlight / headlamp

First-aid kit

Compass

IGN maps (3630OT and 3531ET)
A bit about electricity
At some huts, charging plugs can be in short supply. It's a good idea to bring along a little of your own energy. A 10,000 mAh portable charger should get you 3 to 5 charges on a normal phone, if not more. Plugs in Europe are type C, 220 volt/50 hz.
ELECTRONICS
Camera

Portable charger

Universal Adapter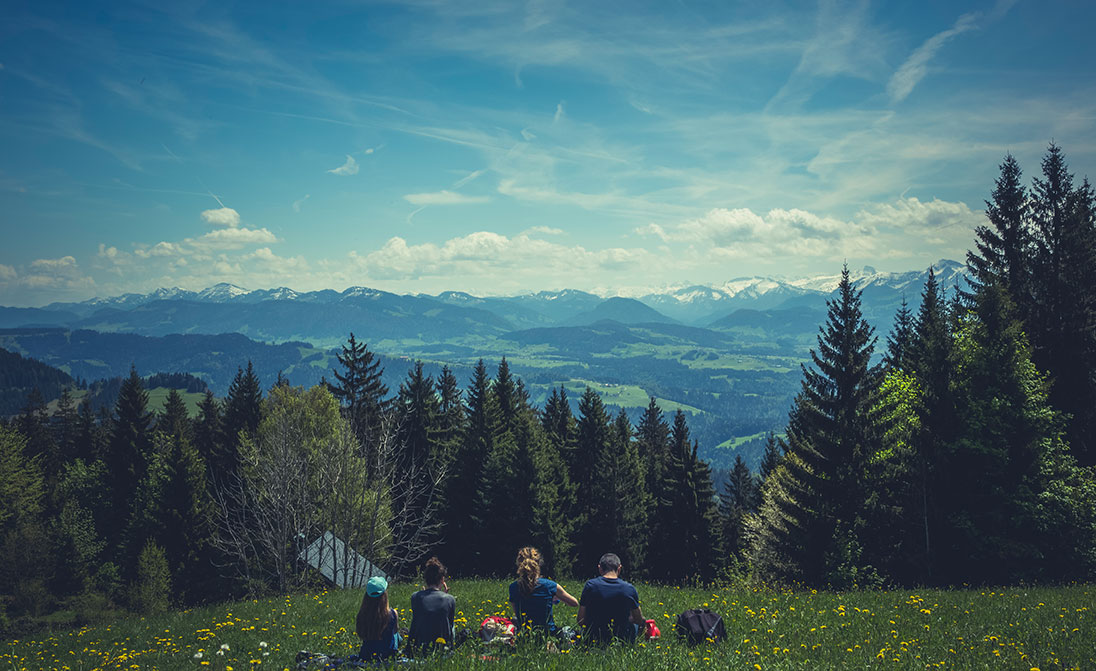 PLANNING YOUR HAUTE ROUTE
Anyone can conquer the Walker's Haute Route with the right planning. Whether you're a couch potato or an ironman, we can help get you prepared so you can conquer your trek. For a free consultation, just send us an email or call us at 1-414-377-3555. We would be glad to answer any questions you have. Ah, I almost forgot to mention that we can handle all your accommodation and stage planning. Just let us know.